Singles holidays at Christmas
Christmas is becoming a popular time for singles holidays.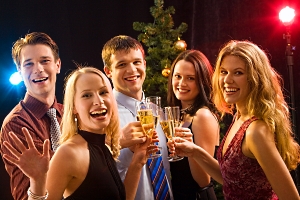 Holidays abroad are a great way to escape the winter blues and spending time with other like-minded people can be a great way to enjoy the festive period.
Some poeple choose to take a holiday at Christmas to escape all the hype and enjoy a break from custom, some simply choose to celebrate in a different way for a change. Whatever your reason you will not be disappointed.

There are many great Christmas holiday destinations to choose from whether you are looking for winter sunshine, glistening white snow mountains or looking to soak up a different culture.
Why go on a singles holiday at Christmas time? Well there may be many reasons, some poeple find that being single at Christmas can be hard and do not look forward to a season of parties and dinners without having someone to share them with.
Others find that Chirstmas is the best time for them to go on holiday due to work or other commitments but find that it is not a good time for their friends and family. For this reason you may be looking to go on a Christmas holiday alone.
If you are nervous about your first singles holiday, why not try a discovery weekend such as the ones ran by Just You? And dont forget that Pre holiday get togethers are on offer to make the whole experience more enjoyable.
Just You are a dedicated singles holiday provider with many years experience. Your "Just You" host is on hand the whole time to ensure eveyone has a great experience. The holidays below are just a small selection of the Christmas holidays they offer.
Tunisia is a fascinating holiday destination and a great place to spend Christmas in the sunshine.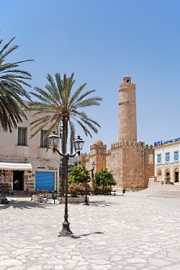 This former French colonised tourist destination is a great mix of authentic Tunisian buildings and culture and beautiful luxury tourist hotels.
Why not enjoy Christmas Day dinner this year with live music and dancing?
There are also many wonderful excursions to choose from to keep you entertained.
If you like to keep Christmas traditional why not consider a twin centre trip to New York and Boston.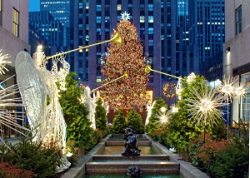 No one does Christmas like the Americans!
The celebrations here are amazing during the festive period and there is so much to see and do.
This really special trip combines the excitement of a holiday to New York with the laid back sophistication of Boston.This amazing holiday exclusively for single people is action packed including site seeing trips in both cities and visits many top tourist attractions including Rhode Island and a tour of Mystic.
For a break from the norm and a once in a lifetime experience why not consider Christmas and New Year in China?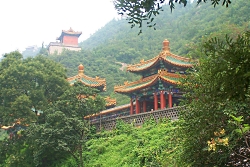 Holidays to China are extraordinary experiences combining exotic sites and sounds with mystery and oriental charm.
There are so many excursions on offer here including the must do tour of Beijing city and the Great Wall of China.
Culture is all around you in China but for those wanting to soak up the atmosphere of a show then the opera or tang dynasty folk law shows are good choices.
The above singles holidays can be booked through Just You.
Click here to order your FREE brochure.
Page and Moy Also offer fully guided singles holidays at Christmas Time to a wide range of destinations. Whether you are looking for something different such as a walking holiday or are looking to visit a Winter wonderland then they have something to suit you. Below are a few of the Amazing Christmas Holidays they offer.

Christmas in an Austrian castle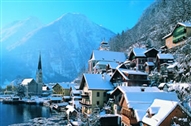 If you are looking for a traditional White Christmas in enchanting surroundings then a visit to this Austrian castle is the perfect choice
With a setting as beautiful as Gosau. This will be a Christmas to remember!

Included in the trip are accomodation in the historic hotel, 6 nights half board ,a festive dinner on Christmas Day and a programme of excursions which include visits to Salzburg and a Sleigh ride. Of course your Page and Moy guide will be on hand at all times. Click here to book or for more Page and Moy holidays.
Egypt and the Nile at Christmas.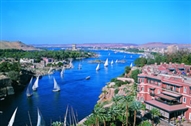 For a break from Christmas tradition why not try relaxing on board a luxury 5-star cruiser and enjoy sailing from Aswan to Luxor.
The site of ancient Thebes and the extraordinary Valley of the Kings, this is a once in a lifetime trip. As part of your Christmas and New Year holiday you'll experience an awe-inspiring New Year's Eve at the pyramids of Giza.
The Holiday includes 5-star accommodation of which 7 nights are full board and 4 night bed and breakfast. A festive feast is included on Christmas eve and New Year.
You will enjoy a full programme of excursions which include top attractions such as the temples of Philae, Eduf and Luxor as well as the Vally of the Kings. You will watch the spectacular Son et Lumiere show at the Pyramids and take in the sites of Citadel of Saladin and the Mosk of Mohammed Ali.

This is a holiday not to be missed! Click here to order your FREE brochure